I've been alive for exactly 30 years and 6 months…If there is one thing I have learnt in my time on earth, females friends are the absolute WORSE. This is my personal opinion based solely off experience.. every experience.
Now, let me make a few things clear.. there are exceptions.. as to anything. This is my personal opinion based solely off experience.. every experience.
But right now… I am extremely hurt and feel absolutely alone. Never in my life would I picture being friendless and rejected…It REALLY eats at you and makes you question your worth and if there is something wrong with you.
I have always considered myself to be a friendly and social person. People tend to feel comfortable around me and open up to me with ease and trust me immediately. I never has issues making friends. I just found it harder to make female friends since I don't have a lot in common with most women. I tend to avoid drama, backstabbing, and fakes in general..However, once you are my friend, I will never EVER turn my back on you, hurt you, or make you feel less about yourself. Unfortunately, even if you treat me like absolute shit for no god damn reason, or kick me to the curb once you are done using me, I will still be there, trying to figure out why and if I did something wrong to cause you to treat me this way. Pathetic? Sure.. Loyal? 100%..
Recently over the years, I have started to notice significant changes in the people who are considered my "friends"..
As I have mentioned in previous posts, I have lived outside of my home province for about 3 years. Recently, I moved back in November of 2019. Lets call these the golden days, pre-Covid-19. One of the major reasons I moved back home was because I felt super lonely in Alberta. Sure, I had my significant other but that wasn't enough. I missed my family, my friends, my memories I had from Ontario. I did not feel complete. I wanted to be able to see my friends and hug them, make memories with them, not just speak to them over text or phone call.(Although I will explain how that was not the case entirely because I still made a huge effort to be involved in my friends lives). I hated being so far away when things went downhill..like a parent being ill and you feeling useless from afar. So, just before Christmas, I made my permanent return to a place I thought I had it all… good friends and my family. What a JOKE that was.
It has been almost a year since I have returned and I have seen my "friends" ONCE. Just once. I still don't believe it was even intentional verses one of my other friends didn't want be alone with me. It breaks my heart to even talk about this, but it has left me feeling like a complete reject for no reason.
I have this group of girl friends that I use to work with. A group of four including myself. We saw each other all the time at work, and spoke often and made plans outside of work. If it wasn't all together, it was one on one. But I was always invited and I felt wanted. These girls were there for me during the hardest times in my life. when I lost the most important person in my life.. my grandmother. They also banned together and left the place we all worked and met at because I was let go for no reason. (The reason being I was promised a certain position and raise before corporate took over. Once they did, they were hiring and promoting their own people so they had no choice but to let me go- shit right?) For that, I am forever grateful and will love you forever and always. We were a power team and it felt like nothing could ruin that. Until now.. but why?
During my three years away I made a conscious effort to see my friends every time I visited home (which was often) even if I was only there for 3 days. I also went to Italy with one of the girls for a week. When we went on our annual cottage getaways, I made sure I was there to keep the tradition alive… mainly cause it means the world to me. To have that and share that with people you care about. The point is, even though I was 3 provinces away and lived with my partner… my friends always mattered. It wasn't until the last cottage getaway we had that I felt unwanted.. felt like a burden.. and I didn't receive any excitement or attention to the fact I was making an effort to be there. I was not expecting a red fucking carpet or fireworks… but a simple, "hey! I heard you are joining us! awesome! can't wait" or a "glad to hear you are coming with us. See you soon!"… nothing.. I got literally… nothing…
I spoke to the friend I went to Italy with often.. the other ones always seemed busy and one in particular NEVER fucking responded to my text messages when I tried to reach out. Let me also say that this one in particular was my friend first in the group of girls. We met first, hit it off first, and talked/hung out all the time. But just like that.. out of no where.. how I was or what I was up too didn't seem to matter anymore. Her excuse when I would call her out on not answering me was " Sorry… I get distracted easily.. like a squirrel".. yet.. she always reaches out to the other two girls in the group and sees them often. I started to feel like she genuinely didn't want to speak to me and targeted me personally. I also feel like she has become the group ringleader… I could explain why I feel that way.. but I think my examples will speak for themselves.
Anyways, the response I got when one reached out was more along the lines of annoyed. The one who reached out was the ringleader. It wasn't to say "Hi, glad you are coming".. It was "Hi, I am making a shopping list for the cottage. What do you want?"..At the time, I was just given diet restrictions from my Naturopathic Doctor.. which I take very seriously. So I was treated more like a pain in the ass and problematic because I had to be careful what I consumed. However! The years prior, one of the girls decided to go vegan out of no where two days before we were heading up because she watched a PETA video on youtube (that did not last long btw) ..and we were bringing up meat for burgers and hot dogs that year .shopping was also done already….The year after, the friend I went to Italy with also has a list of dietary restrictions because she too, sees the same Naturopath Doctor. But let me tell you, there was never any snide remarks or comments made towards them.. not once. When it's me though.. my GOD I am just the worst person to have around because I can't eat nightshade vegetables, meat, and gluten! Hypocrites I tell you…and of course… the one making the BIGGEST stink about it, is the ringleader.. and when she starts on me.. they all start on me.
So, back to what fueled my fire to write this post..the Friday that just passed.
Since Covid-19 took over our lives, it has been very difficult to know if it safe or not to see people who do not live with us or who are family. However, the friend I went to Italy with I had been in contact with via text a few times. I mean, if she responded that was. I felt lately that I was reaching out to say hi and check on her.. but she wasn't interested in replying or engaging in conversation. We spoke once in May over whatsapp video call. We spoke mostly about her at home working conditions, Covid-19, and things that related to her like her weight loss goals. not much about me was said or questioned.. Just that I was out of work because the clinic was shut down. At the end of the conversation, I had put it out there that if she ever wanted me to come over, we could go for walks if she was interested or even chat in the driveway at a distance. She said sure, that sounds good. Never once did she reach out…I texted her a few times and got no reply back… or she would respond once and then stop. I wont sit here and say it doesn't hurt.. it eats at you… why don't my friends want to see me anymore? I mean, I make such an effort to show them they matter and I appreciate their friendship. The feeling/energy is not reciprocated.
Finally on another attempt, I sent her a link of a trip to Portugal that looked interesting. I just sent the link.. nothing more. She responded with, you want to go there? and I said, yeah, would you? She asked a couple of questions and then followed with she wasn't really interested in Portugal because she doesn't know much about their history. Fair enough. I said I was open to suggestions and she responded with not knowing when it would be safe to travel again, but we could start to look into it for when we can. Meaning, she might still be interested in traveling with me..a glimpse of hope. She then asks when I work (I am back to work btw since June 1st) and when I would be free to get together. I told her my schedule and she inquired about Friday or the next Friday. This Friday worked so we settled on that. From my understanding it was a get together between the two of us.
On Friday afternoon she texts me to ask whats the plan for the day and then follows it with another text saying " I asked (ringleader) if she wants to come" …okay?… Like I don't have a problem with her being there.. but she also hasn't said boo to me since I've been back to Ontario…
When this pandemic started, I reached out to the group of girls individually. Just saying something like " hey, just reaching out to make sure you and your families are okay and staying safe and healthy." Italy friend responded, ring leader ignored my phone call and text message, girl who recently got married who no one has really seen since apparently, she it always busy.. responded but only to say "thanks, we are okay",(we being her and her husband obviously).. there was no "how are you doing?".. or "haven't seen you since you moved back.. hope you are well too"….Whoa..just … whoa…wait until I explain the absolute HYPOCRISY when it comes to this recently married friend..It is coming, oh is it coming.
So me and Italy (that is what I will call her for privacy sake) are texting and she says to me. "(ringleader) wants to order sushi from (certain place she always goes to), you in"….do I have a choice? If I said no… I would be ostracized. "Sure" I say.. and then we decide on a time…I am happy to FINALLY see Ringerleader.. but also nervous because I feel at this point.. she is only coming because Italy doesn't want to be alone with me..but I also take it as an opportunity to voice my concern of feeling avoided in person which is what I most want.. to clear the air.
Before you think that this is ALL in my head.. that I am being super sensitive and emotional.. you are probably not entirely wrong. Am I an over thinker? Yes. Am I more emotional/sensitive and in tune with my feelings and vibes I pick up from others? 100%.. However… this is why rather then assuming and making my own speculations about the situation, I like to approach things head on and ask.. just ask. You wont know unless you fucking ASK.
The evening rolls around and I am headed off to Italy's house. Nervous, but happy to just be seeing my "friends" after so long. I arrive and she is on the phone with Ringleader who is trying to figure out the food order before she calls the restaurant. When she is finally off the phone, I can't help but smile and try and read her body language.. would she be open to a hug? I haven't hugged another person since this whole pandemic shit hit the fan… I long for a friendly hug. She smiles and opens her arms. I immediately place myself into her arms. I missed her… the thought that she might not feel the same vanishes.. I feel a sense of normalcy once again. We start to head to her backyard where we will be setting up to hang out and eat. As we are chatting I ask if this is the first time she will see Ringleader too (since covid-19… I know she has seen her for sure post Covid). Her response stops me dead in my tracks. " No, this will be my third time"..I can't help but say "wow".. and she looks at me funny… I mean… in all honesty.. I was taken back because she barely spoke to me let alone answered my text messages and advances to get together for walks. I can feel my mood shift instantly.. But, I pull myself together in my head and move forward.
Once we are settled and in conversation, she starts to complain again about her not being physically active enough, not meeting her weight loss goals, etc… I feel it coming.. the comment I want to make.. So, I say it.." hey, I remember putting it out there if you ever wanted to get together and go for walks or doing something active outdoors".. her response. was no response.. *blink blink*.. "so anyways".. and she deflected.. Okay…I mean.. you could of addressed it in some sort of way…anything would of been better.
I kind of felt a little turn in my chest where my heart lives… like a little pain that told me…"maybe you are not overthinking this…maybe it is true…"
Phone rings… it is the Ringleader..
Enter the Ringleader
She arrives, we all greet each other.. her first words to me after not seeing me since our last cottage outing in June 2019 (when she was already acting weird) is…"holy you are tanned"… yes.. I am very tanned.. once tends to get stupid tanned when they spend most of their time outdoors walking for miles and miles a day to avoid being at home during a pandemic. We also hugged… it wasn't our usual long embraces we use to have.. I even felt her pull away and do that little "there there" tap on my back as if to signal "okay, that's enough".. I felt that.
While we are eating, Ringleader is chatting about her current life back at work since the reopening. She talks for a good 30-40 mins and when she finishes. She stares at Italy. Italy pipes in and says, "who is next to catch up"..I respond with "you can go next!" She then says, "well, I feel like me and ringleader have seen each other and caught up already, you both have no spoken and seen each other since forever". I kind of nervously make a "hah" noise.. mainly because … she never gave an actual FUCK to ask me ever since I got back.. she never responded to any of my messages or phone calls.. why would I waste my breath?..
No word of a lie..I look in her direction.. see her facial expression which was like ..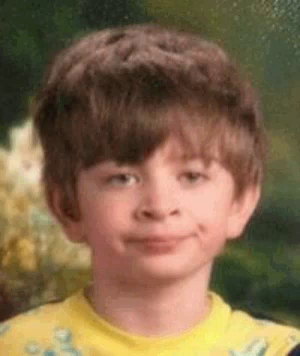 So I said " Well.. I moved back in November… Covid-19… I am working"…
………….
Ringleaders response "cool"..pulls out her cell phone and checks it… Italy's response "well that was short and sweet"…My stomach dropped..I was right.
The conversation then picked up about Italy's work.. back to Ringleaders work.. making fun of me and making me feel like an outcast based on my health conditions…and then on to the attack of recently married girl. Apparently recently married girl is moving 9 hours North with her husband.. I didn't know this obviously cause no one says shit to me. Italy found out from a Facebook post (I don't have facebook.. or any social media for that matter).. and no shocker.. Ringleader knew because recently married girl reached out to her (but only because she wanted something.. not to just tell her shes moving).. SO the shit talking started.
"She is always busy, she never has time, she only reaches out when she needs something, the last few times we went up north with her were not enjoyable because she was high or drunk all the time" blah blah blah blah blah… Yet… They always talk to her… involve her in their plans, want her around… make a fucking conscious effort to check on her and see how she is doing!!
Italy had the acidity to say " I don't have the energy anymore to put all my time into reaching out to someone who always says no or only talks to me when they want something"..umm… You literally ignore my messages.. even when they are all just to see how you are doing.. Ringleader then makes a point to say " I message her all the time to see how she is doing"… Thanks… openly admit you fucking respond to people on your phone and actively reach out to people.. just not me.
I sat there listening to this… and while there was a tiny window of silence.. I slipped in.. Well, I am glad you guys are up to date on everything.. feels like I am completely out of the loop and no one informs me of anything anymore.
THE FUCKING LOOK THESE TWO GAVE EACH OTHER… then deflected the conversation! Okay… there is no way I am overthinking this… I am literally fucking expressing how no one talks to me and they just ignore it. Yet, they are both sitting there talking about how recently married girl isn't the greatest friend… hello? I would pay a lot of money on plane tickets to be with these people when I lived thousands of miles away.. and this recently married girl lives in the same province.. same city.. and never sees them. What.The.HELL.
By this point… I am deflated.. I am trying not to cry… or just get up and leave… mainly because most of the conversation is about me and not in a good way.. just bringing up embarrassing things that happen to me when we worked together.. or when Italy and I traveled together. I just sat there laughing at it.. even though inside it really hurt…
Let me tell you what Ringleader was interested to hear about my life. In the most rude, crude, sarcastic and deeming way says "are you still with, what's that thing? what's his face? that person?"…YOU MEAN MY FUCKING BOYFRIEND I'VE BEEN WITH FOR 6 YEARS THAT YOU CLEARLY KNOW SINCE HE WORKED WITH US WHERE WE ALL MET! YOU EVEN HUNG OUT WITH HIM ONE ON ONE! THAT ONE?
My jaw dropped and I immediately glanced at Italy… even her face was like.. wow.. and she said "oooohhhh" as If I was dissed..Did I forget to mention that these women are older than me? I am 30 and they are 5 and 9 years older…it's sad people act like this… While I know Ringleader isn't the biggest fan of my bf.. she doesn't need to act like a child.
Italy and I prior to the Ringleaders arrival were talking about the cottage and how there was opening in September. How we both wanted to all go. When mentioned in front of the Ringleader. she simply glanced over at Italy, and proceeded to explain how someone she knows that is a medical doctor said there will be another lock down in September. Italy never spoke about it or gave her two sense. That was the end of that conversation. I could not help but feel like… Ringleader didn't want to converse about the cottage because she didn't want me going.. the lock down stuff was a planted excuse… our cottage has been open the entire time and accepting their regulars.
All this aside.. Ringleader went home first… me and Italy took a small walk around the block with her dog before going our separate ways. She could obviously tell I was quieter than usual. I am someone who is always happy, laughing and full of what they call "puppy energy".. Of course, she never addressed it.. I left that night driving home crying to my boyfriend on the phone.. I felt so stupid.. why was I even invited over? To be put in my place? For me to see that they in fact, are trying to push me away… why not just tell me I did something to upset you if that was the case…
On Saturday, the cottage resort owner contacted me since I had put a week on hold for July while I tried to see if my family wanted to go. It was my grandmothers birthday week and I thought it would be nice for all of us to be there in her memory..I was her favorite place to go since before I was born.. she passed away in 2016. The girls and I have been going there since as our annual getaway tradition. He wanted to know if I was still interested. Sadly, I had to decline since no one wanted to go..I could not afford to rent a week all on my own..
While I had him on the phone, I decided to inquire about a weekend in September. They had an opening and I asked him to put us down. I then texted Italy and told her the only dates that were available in September and that I asked for it to be put on hold for us….No response.. 26 hours later.. I text her again .. "thoughts?".. she responds 2 hours later with "you heard what(Ringleader) said. With there being another lock down, I can't commit to anything".. that was it.. after ignoring my first message.. just uses that as a reason. Okay. I hear you loud and clear.
I cried a lot yesterday… being 30.. living back at home for nothing.. in the middle of a pandemic.. with my boyfriend who is in another province.. for friends and family I thought I had.. The kicker? All I did was move back… am I offending people by being here? Being alive?..
If you were to ask me 5 years ago if I thought I would ever like this at 30.. my answer would be no.. I got a great support system and I am grateful for what I have.
2020 has been many things.. but a rude awakening is one for sure..