Have you ever heard of the saying "If it ain't broke, don't fix it'? Well, I have and I can only wish I had listened to those words for this next story I am about to tell you.
If you have been a follower of my blog and have read my posts from many years ago, I suffered from ovarian cysts, I have been on smoothie detoxes, I have become a Vegan.. I do have some health issues but try to be the healthiest version of myself that I can be. Over the past two years, I have relocated to Edmonton Alberta where I now reside..momentarily… I currently work at a Naturopathic clinic where I obviously seek treatment now as well. I started working here in May of 2018. If you know anything about Naturopathic doctors or have ever been to one, then you know they prescribe a fuck ton of supplements. Honestly, I am okay with that because I hate pharmaceutical drugs and they try to kill me anyways. I have been seeing one of the doctors here since August and I have to say, she was honestly helping me. I was struggling with anxiety and stress which she basically fixed in under 2 months. Over the last 4 months, she has been trying to figure out if I suffer from a hormone imbalance. She assumed I was "estrogen dominate" from everything I ever told her and my health history.
Just recently before December, I had been suffering with enlarged lymph nodes of my neck. I had seen a walk in doctor to which they sent me for basic blood work to find out if I was dying from Lymphoma as they so bluntly put it. Idiots.. Anyways, my blood work came back normal but my lymph nodes were STILL growing. I wasn't getting a cold or anything either which usually is the normal response for swollen and enlarged lymph nodes. Four days later, I had a disk slip in my neck, well there yeah go! I figured out WHY they were swollen. It took 2 weeks to recover but I did 🙂 yay me.
Fast forward to a week ago, I am feeling better neck wise, by my lymph nodes are now really painful to the point I can barely get any sleep. I see the Naturopath at my clinic and she recommends I pay for the proper blood work to be done. I spend like 300 and something dollars for 4 different blood work tests and 3 supplements to help deal with my inflammation and hormones? So two of these four tests I paid for are hormone tests since she things I could have a hormone "imbalance"..Okay, sure, I'm curious. I do the blood work, a few days later get my results. All I see is random numbers and the word POSITIVE…Positive? Positive for what?…I try and stay away from google all morning till doctor gets in for her shift. We sit down and she tells me shitty news. One of the tests I did was called an ANA test…(antinuclear antibody) which means it evaluates a person for an autoimmune disease…HERE WE GO… lol
She then tells me my hormones are IN FACT imbalanced.  Apparently the normal ratio for a females progesterone levels are 100-500 (I have no idea what those numbers mean or what measurements they use)…but APPARENTLY my level is 18..EIGHTEEN…that is astronomically LOW… I am laughing but I should be crying.. She then prescribes me MORE supplements and a cream to "balance" my hormones "naturally"…
This is where the fun begins.
Wednesday December  19th 2018
My morning starts like any other. I feel fine otherwise then my neck still being swollen and painful. I take my new supplements and head to work. 3 hours into my shift I start to feel extremely exhausted. I was yawning as if I was sleep deprived…I slept for literally 8 hours and pretty decently too. The yawning becomes unbearable and uncontrollable. I started to time the yawns… they were literally every 2.5 seconds and they were aggressive…Jaw open wide, watering eyes, my eyelids turned purple and black like I was punched in the face. I got nervous/annoyed since I deal with patients and could barely get two words in without a massive yawn. Plus it honestly looked like I was on something… I looked doped up…Because I am a person who likes natural remedies, I went to plug in the diffuser we have in the office and I put some peppermint oil in it to pick me up a bit. It actually helped a lot. This wasn't a big red flag for me since I've taken supplements for years and know your system has to get use to them. By the end of the day I was dragging myself on the floor. I barely made it home and to bed..took awhile to fall asleep though.
Thursday December 20th 2018
I wake up feeling extremely … EXTREMELY exhausted..I hear the alarm go off and I yell "NO" for some random reason… as if my phone or alarm for that matter care how I feel. I slide off the side of the bed and crawl into the bathroom.. dreading turning on the light..for I know what will be staring back at me in the mirror…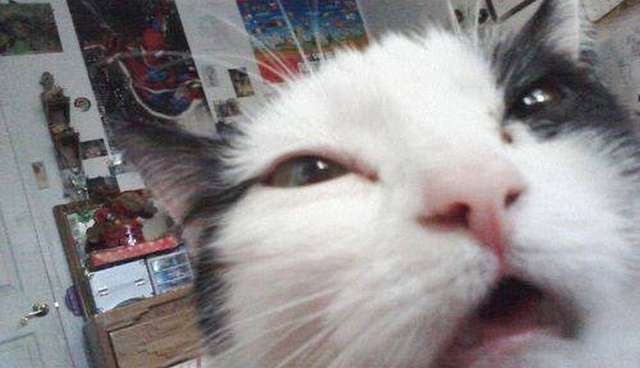 I decide to leave the bathroom and turn the kettle on instead. I am in this phase of my life where I drink like 7-8 cups of David's Tea a day…and that starts from the moment I wake up. I prepare the loose leaf of choice and then walk to the fridge and open the freezer door for no damn reason. I realize I have no choice but to return to the bathroom.. almost 40% of my morning routine requires me to be in there. Keep in mind I have not turned on a single light in my house yet.
I walk into the bathroom turn on the light and… and nothing ..I look spectacular for someone who feels like they were punched in the face and haven't slept in a month. Fast forward to 45 mins later (no I did not spend all that time in the bathroom) .. I am headed out the door for work. I feel really strange..almost loopy or delusional. I try and shake it off and make it to work.
My shift was a 9-5 and I barely made it to 1:00 pm. Patients were asking me if I was okay on the account of I looked like hell apparently. My eyelids were a dull purple colour with black rings around my eyes..My face was tingling and numb on the left side, and I had the worst headache and head pressure ever. I was honestly trying to smell the air trying to figure out if I smelt burnt toast. Then… the worst thing happened.. I had a hot flash… I started sweating and turning red. I couldn't breath and ran for the door. I swung it open and hung my head and upper body out gasping for air. It was minus 13 and I was standing outside sweating! I was BOILING to DEATH outside! I went back inside and tried to have some water and calm down.. initially I thought it was a stroke.. then I thought it was a panic attack… then I had ANOTHER hot flash…. it was starting to make sense.. she was fucking with my hormones and I was going into menopause! I'm 29! I do NOT want to deal with that shit!
I HAD to leave.. I could not stay… I started to turn into a lunatic. I started crying… and sweating.. and then I got angry..and then I made coffee, had a sip and burnt my tongue.. then started to say out loud "WHY" …I am obviously alone when all this happens.. so as these symptoms increase..my level of panic increases… I am sure this is the end of me. I hysterically order an Uber and call my mom to tell her I love her..I start crying and then apologize for being nuts! she assures me I am not nuts but whatever I am on I need to stop taking it.
By the way, if you or anyone you know is having a hot flash… comfort them.. bring them chocolates, flowers, a bottle of whiskey.. cause FUCK do they need it…I am NOT looking forward to menopause.
The ride home was a blur. My mom stayed on the phone with me and I am sure I was telling her how I feel because the driver was looking at me concerned through his mirror. Not the concerned look for my health, more so for himself. That "crazy white people" kinda look. When I arrive home, I get out of the car, say thank you and then slip on a patch of side right outside the car door. In the midst of possibly killing myself, my mom says.."you're rude, you could of wished him a Merry Christmas.." Still clinging on to the car door for dear life, I manage to say Merry Christmas and he just looks at like with the "okay bitch, let go of my door so I can go please".. Now finally standing like a baby giraffe that was just born, I close the door and he just takes off like a bat out of hell.
How Rude…
The delusion and hot flashes last until 3 am. That was the last time I got out of bed to stick my head in the freezer. Needless to say I didn't take any supplements that night.
Friday December 21st 2018
I get up and changed without a major struggle this morning. I decided to not take any supplements again today. I am able to go to work without having a meltdown. Everything is fine until about 1:00 pm. It started when I noticed my fingers were purple and kinda black around the knuckles. At first my panic button was hulk smashed. I got up and ran to the door to see it in better light. I started rubbing at the areas and noticed it was kinda smearing and blending into other parts of my hand…
Okay, odd…I walk back to the desk and look for pen ink anywhere else. Nothing, I look at the chair I am sitting on, the cushion that is usually beige is now purple? Okay, what the heck is going on. I go to the washroom and pull down my pants..too much info I know, but I needed to figure out what was going on!
I am literally Barney from the waist down! My pants! The dye in my black pants are bleeding out all over my skin! I have worn these pants before many times and this have NEVER happened! It must be something in my bloodstream that is pulling the chemicals/dye out of my pants! I start to panic more. I can't work another 7 hours like this! What if it is toxic or stains my skin?!
The next 30 minutes is complete mayhem..
I take a bottle of hand sanitize into a treatment room and a roll of paper towel. I take my pants off and start pumping hand sanitizer all over my legs and trying to wipe off the dye with paper towels frantically. I started off with a whole roll and almost finished it and there was still ink coming off from my legs! There was purple paper towel all over the floor and my legs were still purple! It looked like a Barney crime scene. At this point, I am running out of time before the doctor comes back to the clinic. Finally after 2 rolls of paper towel, soap, water, hand sanitizer, massage oil, and determination, my legs are starting to look normal.. but there is still dye on me. I do NOT want to put these damn pants back on and deal with this all over again. Plus, I don't want to sit in the toxic dye that is going into my blood stream! So do you know I do?! I turn myself into the Michelin Man from the waist down! I literally wrap my legs in paper towel (the cheap kind not even the soft one) and keep it in place with scotch tape! All you here is the sound of crinkling every time I walk! You can see I have a something under the pants and it looks bulky and BAD. You can see some paper towel sticking out from the bottom of the pant leg. I CANNOT work like this! I run to the computer and type in our address in google maps followed by clothing stores nearby. There seems to be a women's fashion store on the other side of the street. Maybe about a 5-10 min walk. I do not have a car here yet in Alberta, so I take the bus..I cannot walk around in public like this plus, the streets are covered in ice and I risk the chance of my klutzy ass falling and getting hit by a car. So what do I do? I call the store.
I call the store and explain my dilemma. They then offer to DELIVER pants to me…Deliver me pants… like a fucking Pizza! I was about to purchase pants over the phone and have it delivered to my office door. 2018 for the WIN..Everything was going to plan until she told me the price for a pair of tights…$150.00 dollars for a pair of tights….
LONG JOHNS DO NOT COST $150 DOLLARS!! UGH
I politely decline.. I would rather take my chances with toxic poisoning… I do not have the kind of money to be dropping $150.00 on leggings… I didn't want to ask them about their other pants. Clearly this place is a high end women's boutique for people who apparently print money in their basement.
I as down to 20 mins left before the Doctor returned…So I did why I do best in a panic..I do more stupid things. I walked over to the dollar store and bought a roll of saran wrap. Mhm. you read that right..I covered my entire lower body in plastic wrap so when I start to sweat, the dye under the plastic wrap will intensify and seep deeper into my pours.
And the IDIOT of the year award goes to MOI..
I finish work this way obviously cause what other choice do I have? I could tell the doctor and ask to leave but, after what happen the day before.. I do not wan't to draw any more attention to myself. I got home and took a 1.5 hour shower. I washed my shame down the drain and went to bed. All that excitement was enough for me.
As I write this, it is currently the afternoon of December 22nd and I am 12 hours and 40 minutes away from flying home for the holidays. I have almost successfully made it to 2019. It has been a struggle to say the least but, the point of all this is to appreciate everyday.
Enjoy the holidays everyone! All the best for the new year! ❤
Oh and MERRY CHRISTMAS !! ❤
Jenna Out!